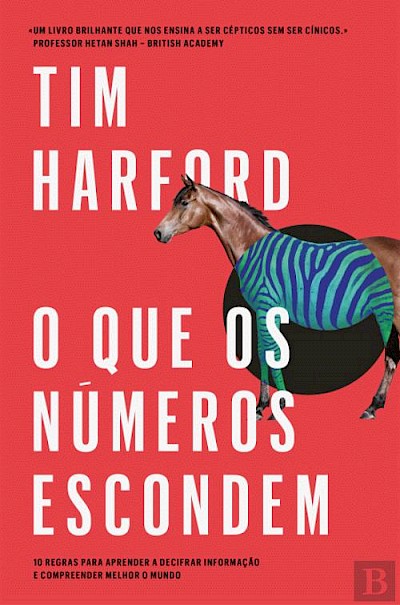 How to Make the World Add Up
With the rigor and good humor that we are used to, Tim Harford enters the world of numbers without fear and brings to the narrative the lives of formidable characters such as the art forger who deceived the Nazis, the stripper who fell in love with the most famous congressman from Washington and other famous data detectives such as John Maynard Keynes, Daniel Kahneman and Florence Nightingale.
Through 10 simple rules, with an additional golden rule, How to Make the World Add Up helps us maintain the necessary presence of mind about ourselves, a keen critical sense and a healthy level of skepticism about the way numbers are produced and presented, because that's the only way we can look around us and see, with unprecedented clarity, how the world makes sense.
+351 939873441 (Vítor Mário Ribeiro, CFA)
+351 938438594 (Luís Silva)
Future Proof is an Appointed Representative of Banco Invest, S.A.. It is registered at CMVM.