Future Analyzer
Future Analyzer is technology at service of Wealth Management, powered by Portfolyou.
It's an integrated analysis of financial assets, in order to help investors develop and optimize their investment portfolio from a quantitative point of view, using only computational finance tools.
We are focused on the digital transformation of the wealth management industry based on three key elements: optimization, visualization and customization.
You need a rigorous and impartial analysis of your portfolio. How?
We'll walk you step-by-step:
Service subscription, investor information gathering: After collecting all the information from the investor, we move on to quantitative analysis, centered on computational finance.
Backtesting: The first step is the backtest, which aims to highlight the portfolio's behavior, starting from a certain point in time.
Optimization: Based on models centered on Mean-Variance-Optimization, Risk-parity and Return Style Analysis.
Simulation: The analysis evolves to Monte-Carlo Simulations in order to have a better idea of ​​the risk and future scenarios.
For the qualitative and customized analysis, we offer the Investment Consulting service in partnership with Banco Invest.
Video conference report and meeting: at the end of the analysis, we issue a Future Analyzer report, containing detailed information and meaning of each test and simulation, an analysis of the current portfolio costs. Also, we schedule of a 60 minute video call meeting to present the report.
Additional information:
One-shot service for 299€:
ETF / Fund or benchmarks, weights in percent that must total 100%;
Intended time horizon;
Annual savings estimated in percent of the total portfolio value;
Availability for meeting: between the 5th and the 10th business day after service payment.
Disclaimer: The Future Analyzer service is not a provision of customized financial advice or recommendation, nor a customized analysis according to the risk profile and preferences of the investor. We use available market data, algorithms, computational finance and financial theory to present an unbiased, rational and optimized portfolio analysis.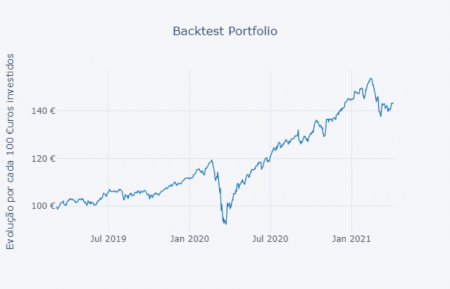 Backtest
Historical analysis of portfolio behavior provided by the investor.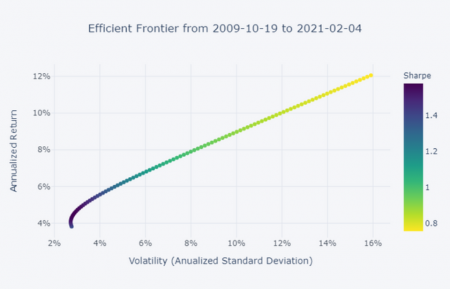 Optimization
Efficient Markowitz curve, based on the assets provided by the investor.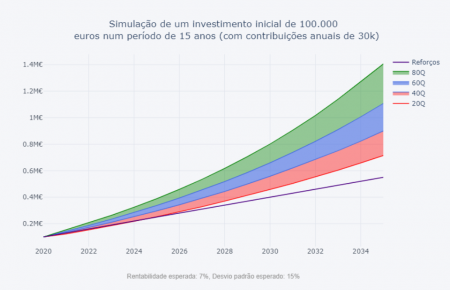 Simulation
Monte-Carlo simulation of expected returns and necessary savings.
+351 939873441 (Vítor Mário Ribeiro, CFA)
+351 938438594 (Luís Silva)
Future Proof is an Appointed Representative of Banco Invest, S.A.. It is registered at CMVM.